Radiators
With a wide range of radiators available in a variety of styles, we can cater to all of your requirements. In comparison to a 15-year-old radiator, today's radiators are much more energy efficient, not to mention stylish. Whether you're looking for a single radiator replacement or new radiators throughout your home, we can provide a tailored radiator package to suit your needs.
Decoration or plastering radiator removal
Need a radiator removing to decorate? We can arrange appointments to remove and restore your radiators before and after plastering or decoration works.
Steel Multi Column radiators
The Ancona© range of Steel Multi Column radiators take the classic look of cast iron and combine it with the flexibility of steel. Multiple column heights and widths provide an extensive choice of sizes to suit any room or location. Available from stock in White or made to order in over 200 colours and special finishes.

For more information or to see samples, please call or visit our showroom.
Images and technical specification © The Radiator company 2016
Cast iron and designer radiators
Traditional cast iron radiators are a must for any period restoration or to create a wow factor in any room. Available in a range of styles, heights, and widths, with some truly stunning finishes. They're sure to add unique character to your home.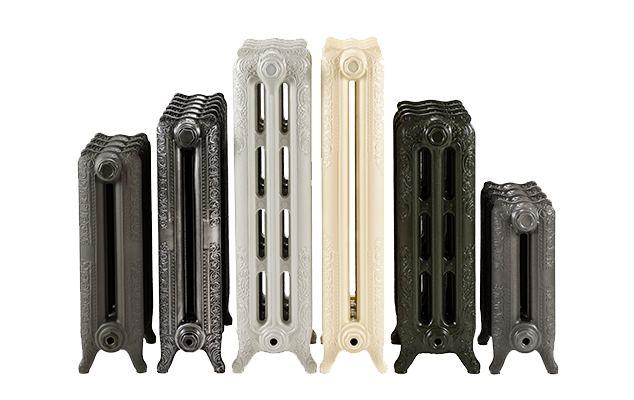 For more information or to see a range of samples, please call or visit our showroom.
Images and technical specification © The Radiator company 2016