How important is boiler maintenance?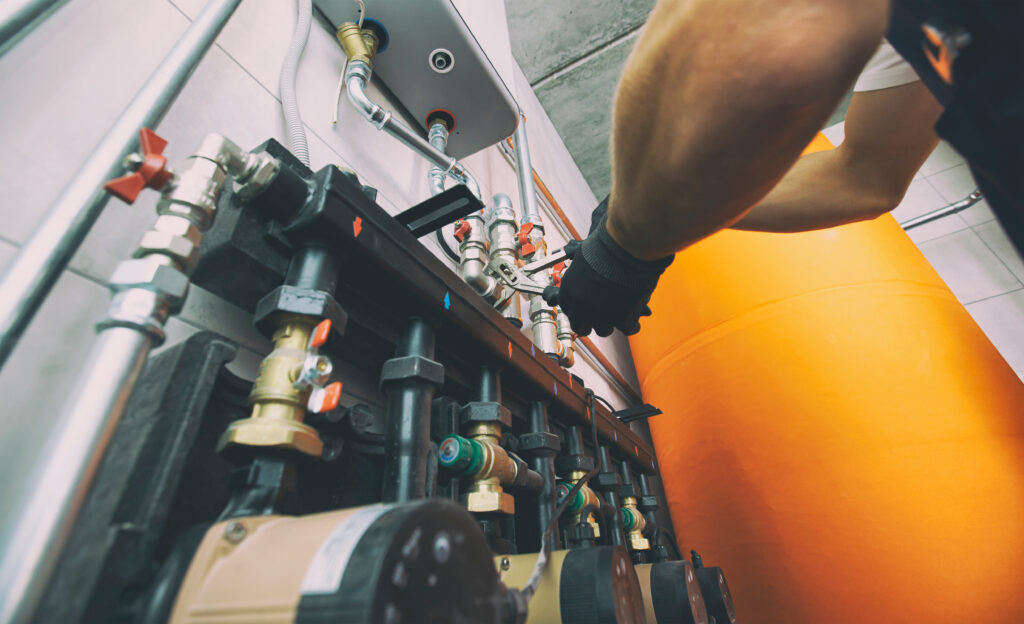 As a commercial business owner, you may take hot water for granted – that is until it stops working and you are forced to deal with some serious issues! Your commercial boiler is in fact one of the most critical systems that contribute to the comfort and efficiency of your workforce.
Commercial boilers are an investment that most establishments across the UK rely on every day. Whether your boiler is an efficient, modern installation or an older reliable workhorse, there are always risks involved when running a commercial boiler. Regular maintenance is highly recommended for keeping boilers of all shapes and sizes running correctly. 
There are more benefits to regular maintenance than you might realise. These include: 
Increased boiler efficiency 
An annual service can help to keep your boiler running at peak efficiency. Maintenance services will allow for sediment to be drained from the tank and can prevent soot from accumulating. These processes will keep your boiler running smoothly with reduced fuel consumption. This in turn will allow you to save money on your energy bills through reduced gas usage. A well-maintained boiler is also more likely to have a longer lifespan, which can result in significant savings in the long term.
Avoiding unexpected breakdowns 
Regular maintenance on your boiler can improve the reliability of your heating system, reducing the likelihood of any future breakdowns. 
Despite today's technological advancements meaning boilers are better designed and more reliable, an unexpected heating outage can still occur at any time. This can lead to a temporary closure of your business while reactive maintenance is carried out to resolve the issue. Reactive maintenance and repairs can often prove costly too.
Worn boiler components don't have to lead to business closure. Professional preventative maintenance includes checks on temperature and pressure valves. A Gas Safe registered engineer can discover problems which can be identified and solved. Without maintenance, unresolved minor boiler issues could quickly turn into more significant problems requiring costly repairs or even lead to you needing an entire boiler replacement. 
Improving employee safety 
Regardless of the type of commercial building you own, boilers are very important to your business in terms of health, safety and welfare. A malfunctioning boiler is not only likely to disrupt business operations but it could also be highly unsafe, putting your workforce at risk. Damaged boiler components can lead to gas leaks or fires which could be fatal to your employees and visitors. 
Regular servicing of your boiler from experienced engineers will help to identify any faults before they potentially endanger those in your commercial property, keeping your staff safe and offering you peace of mind. 
Keeping your business compliant 
It is a statutory requirement as set out in The Workplace Regulations 1992, to provide hot running water in the workplace. If you neglect your boiler, you could find yourself in a different type of hot water with The Health and Safety Executive (HSE). 
Legally as a business owner or landlord, you must present a Gas Safe certificate every twelve months, which is provided by an approved engineer once your premises' inspection has been completed. Our Gas Safe registered engineers can repair, service and inspect your systems to ensure they operate efficiently.
A further consideration is that not having your boiler serviced could invalidate your warranty. Many manufacturer's guarantees are subject to you arranging a Gas Safe registered engineer to service the boiler every year. Likewise, if you have insurance for your commercial boiler, it is likely that you will be required to have annual servicing.
At Whickham Plumbing we offer a professional, prompt and reliable maintenance service. Our qualified engineers can carry out a simple series of checks during a service to keep those more serious problems at bay.
Don't wait until your boiler breaks. Being proactive about boiler maintenance will benefit your business. Get in touch with our team today to discuss your requirements.